Cuke Sliders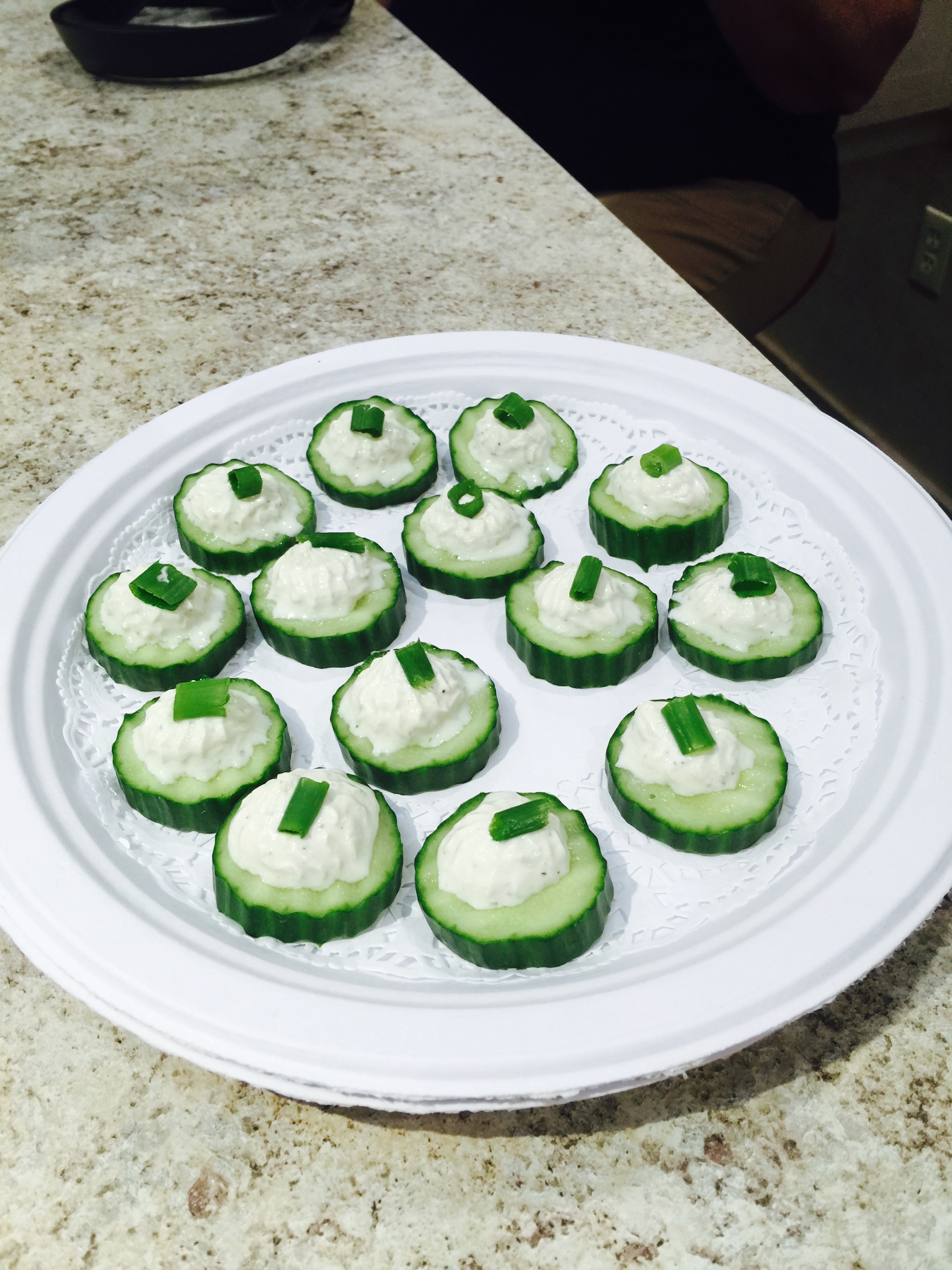 Prep Time: 15-20 minutes
Author: Healthy Solutions Spice Blends
Recipe Type: Snack or Appetizer
Serves: 2-4
Ingredients:
Fat Free Greek Yogurt
Sour Cream
Instructions:
Mix equal parts of fat free Greek yogurt and sour cream with a packet of Healthy Solutions Spice Blends' Shrimp Scampi.
Refrigerate for an hour or more to let flavors develop. Add dollops on top of cucumber slices. Enjoy!
Notes: This recipe was shared on our August 12, 2015 show. You can listen in as Shelley Wolcott serves this yummy, light recipe to Carol and Mike. Also, check Healthy Solutions Spice Blends out on Pinterest! Lots more great recipes where this came from!