You sweet but you ain't Jack Sweet Potato Biscuits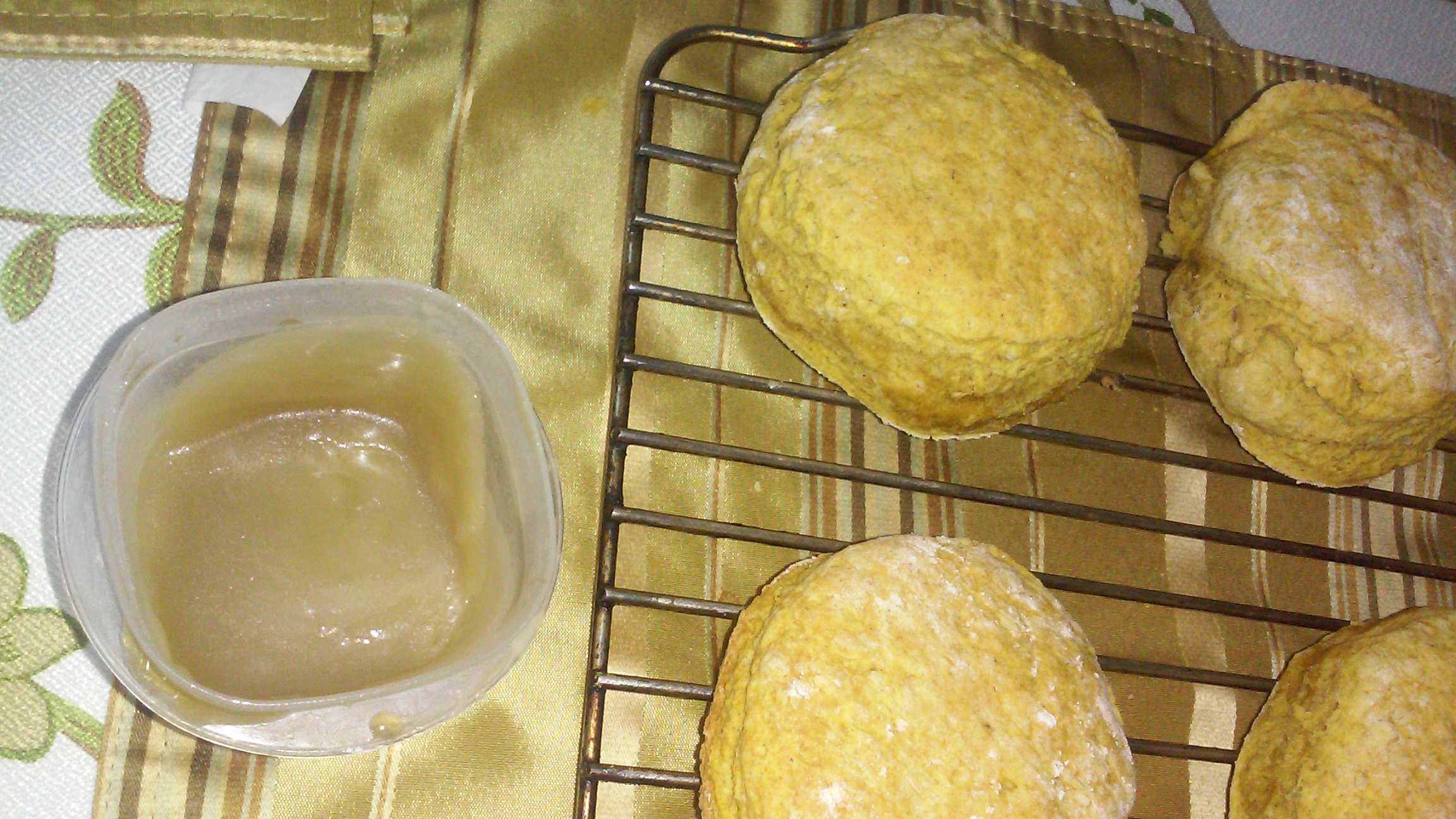 Prep Time: 30-45 minutes
Author: Donna's Deelites
Recipe Type: Bread
Serves: 4-6
Ingredients:
1/4 cup of Crisco shortening butter flavor, chilled
2 cups of Presto cake flour (this brand already has the salt and leavening agent in the mix) plus 1/2 teaspoon of baking soda
2 tablespoons of powdered sugar
1/2 teaspoon of cinnamon
1/2 teaspoon of nutmeg
1 teaspoon of vanilla extract
3/4 cup of sweet potato pureed and chilled (if you don't want to cook whole sweet potato like I did, get you some jars sweet potato of baby food)
1/3 cup of buttermilk
1/4 cup of brown sugar
3 tablespoons of Jack Daniels whiskey
1/2 stick of butter
Instructions:
Preheat your oven to 425 degrees and move rack to lowest shelf.
Sift your flour, baking soda, sugar, cinnamon and nutmeg together in a large bowl.
With a pastry blender, cut that shortening in.
In small bowl, whisk sweet potatoes, buttermilk and vanilla together.
Stir the sweet potato mix quickly into your flour mixture until combined. Don't overmix.
Turn that dough onto a floured surface and knead gentle five or six times.
Roll out that dough to 1 inch thickness and cut out those biscuits. I use a glass but if you got a biscuit cutter use it to cut those biscuits out.
Next, place those biscuit tight in a greased pan and bake those biscuits in your preheated oven on the lower rack.
Bake for about 20 minutes until golden brown, rotating those biscuits 10 minutes into their baking time.
While those biscuit are in the oven, go ahead and make that Jack Daniel Butter. Just like marriage, these biscuits call for some strong love; wine is fine but liquor is quicker.
Mix that Jack Daniels and brown sugar on the stove, stir it until mixture is bubbling and the alcohol had burned off.
Pour the bubbling mixture over ½ stick of butter in a heat-safe bowl. Mix together and place bowl in refrigerator to cool completely.
Once cooled, spread liberally on biscuits hot from the oven.
Notes: Jack Daniels Butter can be made ahead so it is ready when those biscuits are ready to be served.