Mason Jar Salad Recipe: Fresh Mozzarella, Tomato, Pasta and Spinach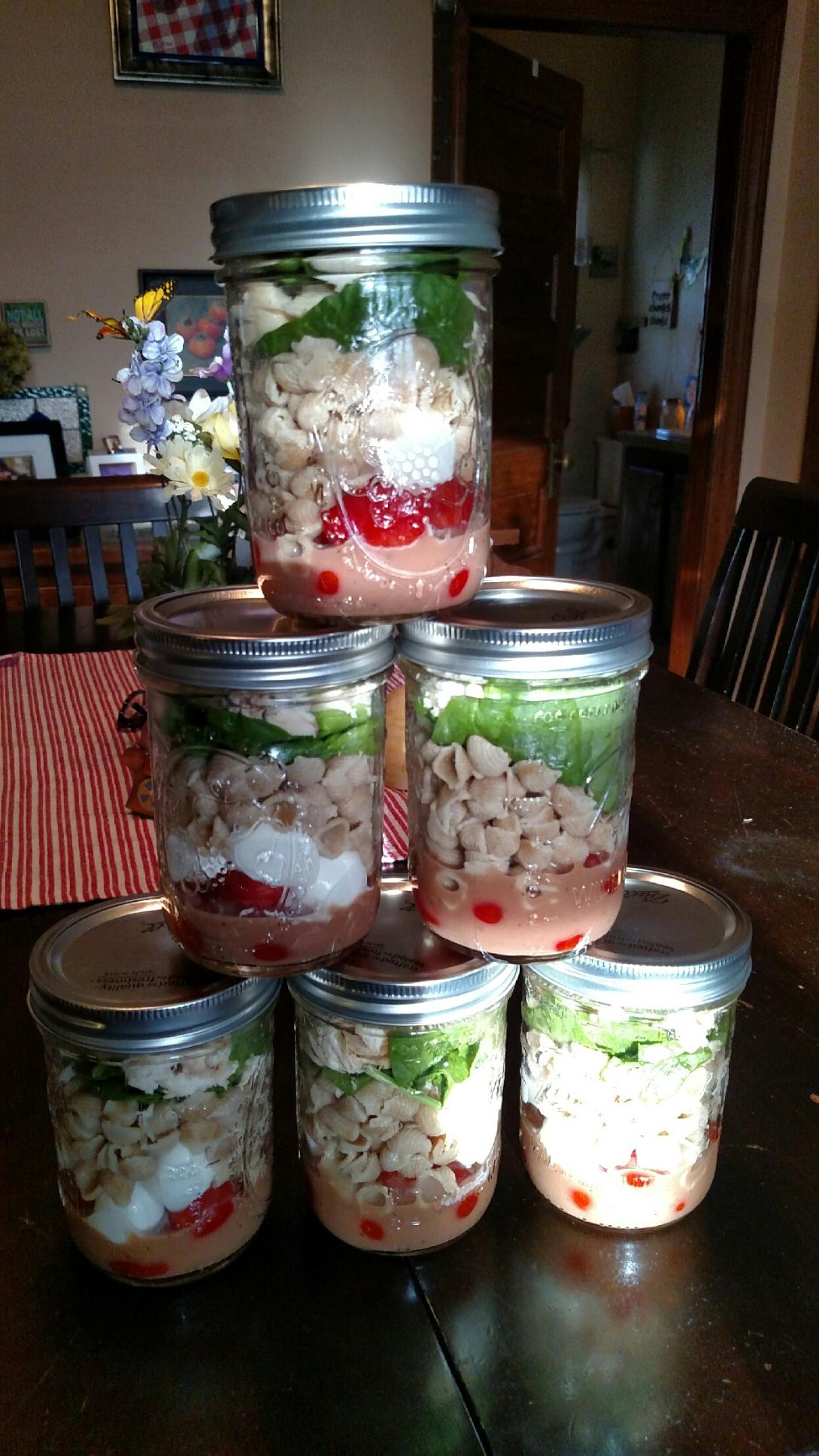 Prep Time: 15 minutes
Total Time: 15 minutes
Author: Organize Yourself Skinny
Recipe Type: Salad
Serves: 5
Ingredients:
10 tablespoons balsamic vinegar dressing
1 quart grape tomatoes
10 ounces fresh mozzarella
2 cups dry whole grain pasta, cooked
10 cups baby spinach
5 quart size mason jars
Instructions:
Divide ingredients evenly in mason jars starting with dressing, then tomatoes, mozzarella, pasta and ending with spinach. Place lid on jar and close tight.
Shake jar to coat dressing and pour into bowl to eat.
Notes:

Make Ahead Instructions: these salads can be made ahead of time and will last 5-7 days in the refrigerator.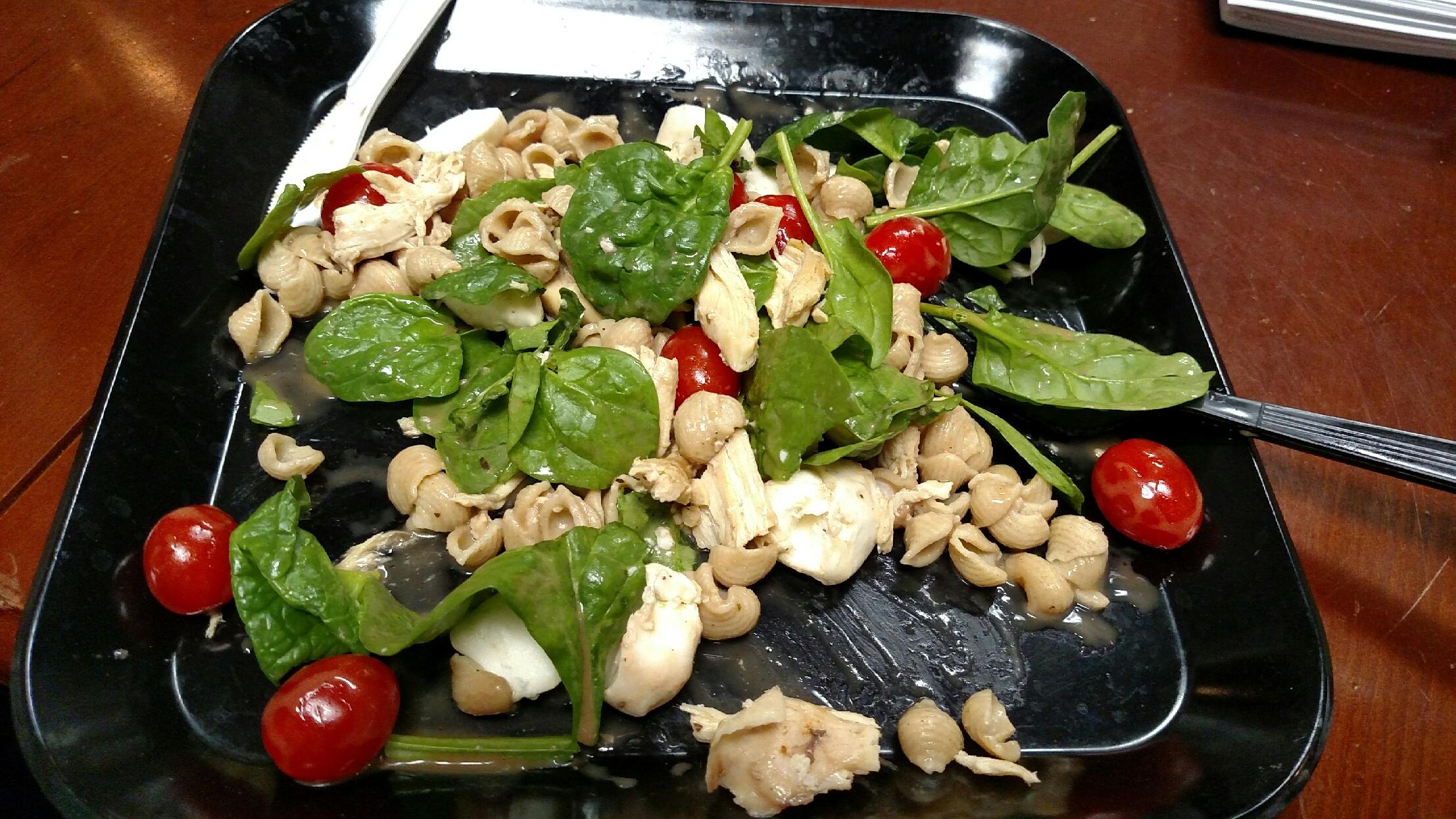 Nutrition Information:
Serving size: 1 mason jar
Calories: 382
Fat: 22
Carbohydrate: 30
Fiber: 6
Protein: 22