Peas & Prosciutto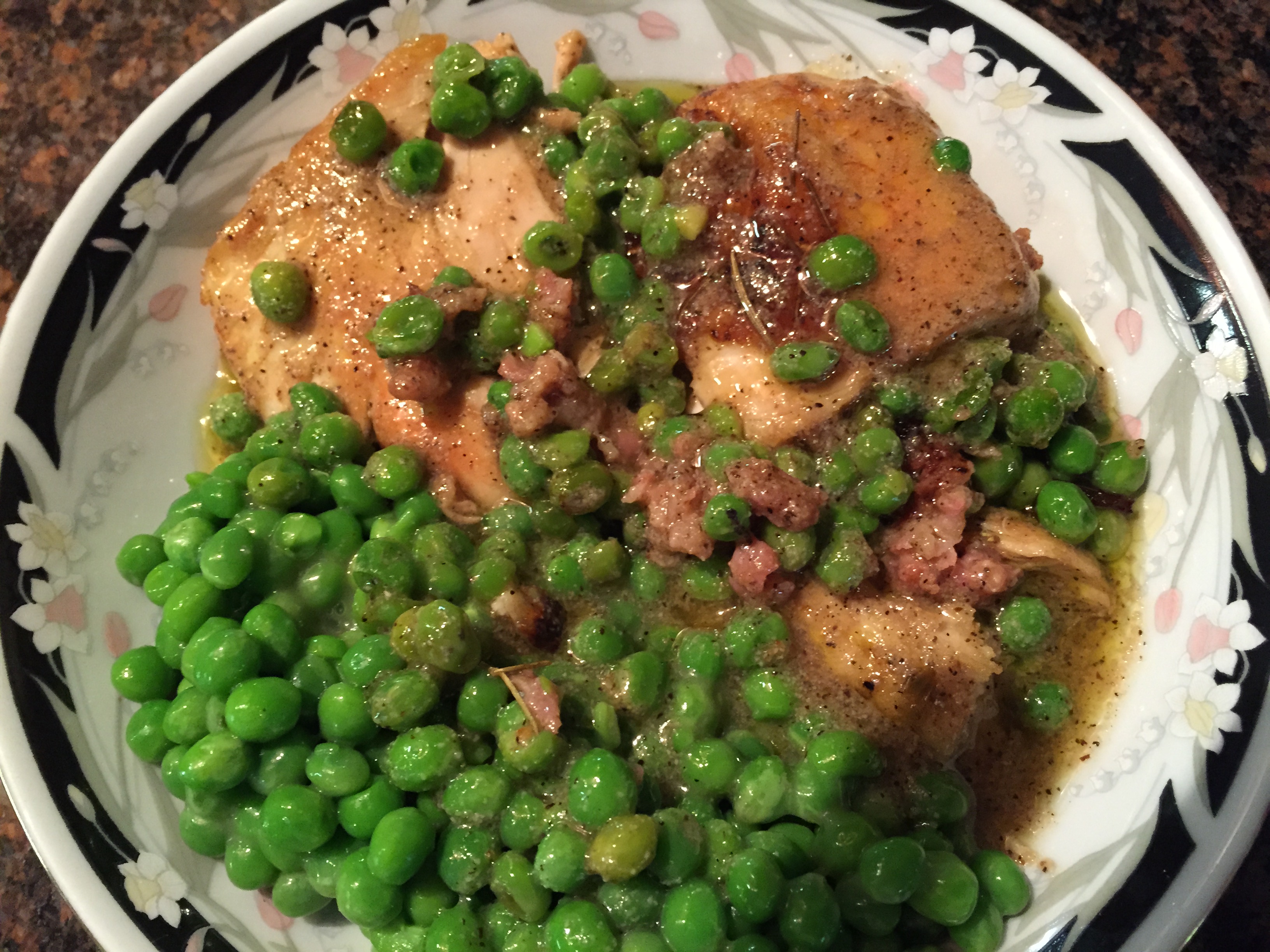 Cook Time: 10 minutes
Author: Connemara Farm Kitchens
Recipe Type: Vegetable
Serves: 4-6
Ingredients:
1/4 olive oil
1 garlic clove, slightly crushed
1/4 cup diced onions
Prosciutto, cut into small pieces
2 cups fresh peas
1/2 cup chicken stock
Salt and pepper, to taste
Instructions:
Add olive oil, garlic clove, and diced onions to pan, stir and saute for 2 minutes. If you prefer, remove the piece of garlic.
Add prosciutto and fresh peas to pan, and cook two more minutes.
Add 1/2 cup chicken stock and salt and pepper to taste.
This is a perfect side for Roasted Chicken and Lemon.