Roasted Chicken with Lemon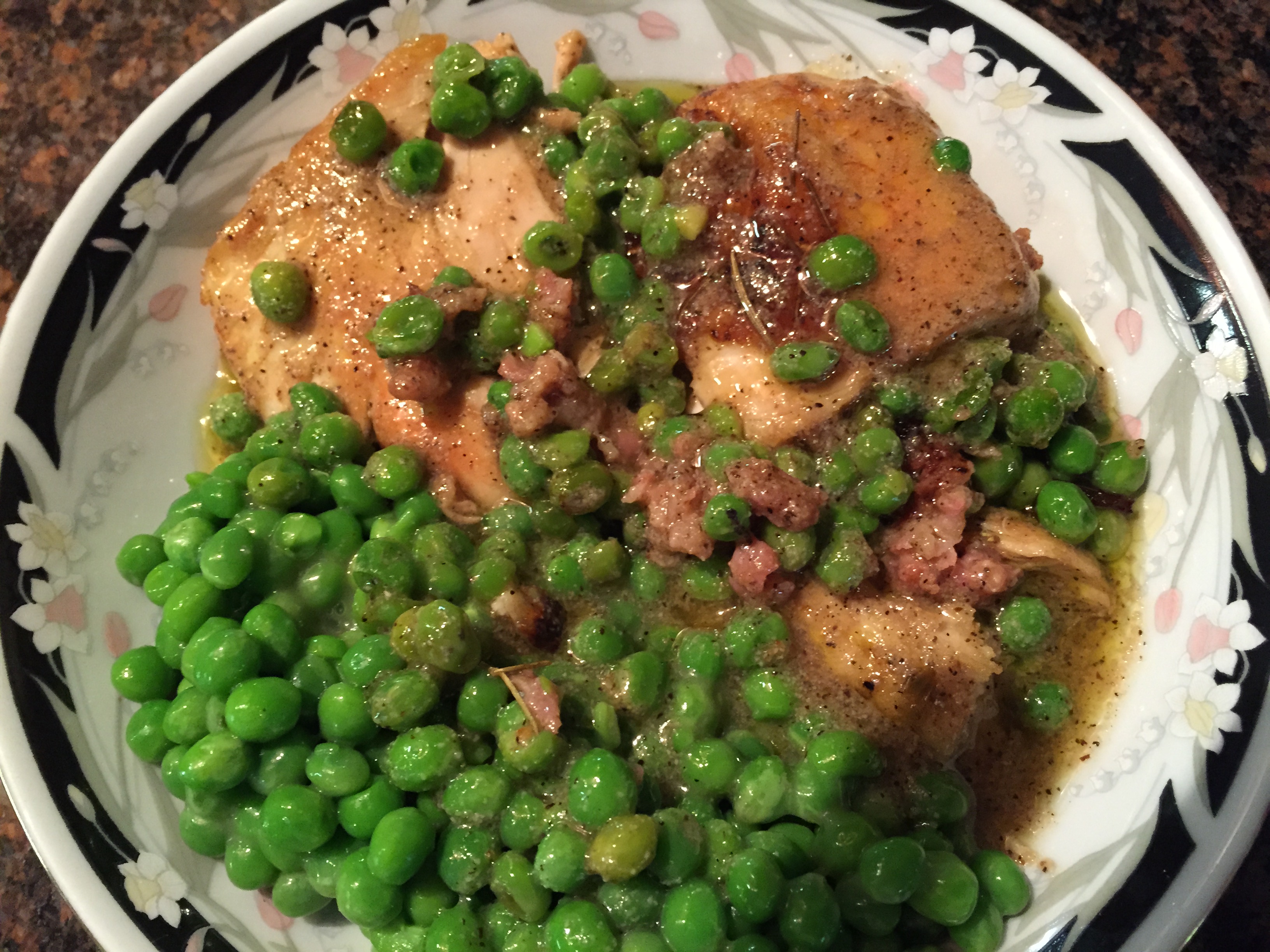 Cook Time: 40 minutes
Author: Connemara Farm Kitchens
Recipe Type: Main Dish
Serves: 4-6
Ingredients:
2.5 pound chicken
1/2 cup olive oil
1/2 cup lemon juice
1 Tablespoon crushed garlic
Pinch of oregano
1-2 Tablespoons of red wine vinegar
Salt and pepper, to taste
Instructions:
We start with whole chicken and cut out the back bone. Place skin down in pan under broiler.
Cook until the chicken has color. Turn chicken over and cook until it is a little black. Put aside.
Now for the lemon sauce... In a pan on low, add olive oil, lemon juice, crushed garlic, oregano, and red wine vinegar. Cook a little and stir. Add salt and pepper to taste.
On chicken, cut and trim ends and then cut into smaller pieces.
In a metal pan, place the chicken skin down in broiler and ladle lemon sauce onto chicken and add a little on bottom. Cook for 5 or 6 minutes more.
To finish, ladle remaining sauce over chicken and serve with Peas & Prosciutto.