PYT Salad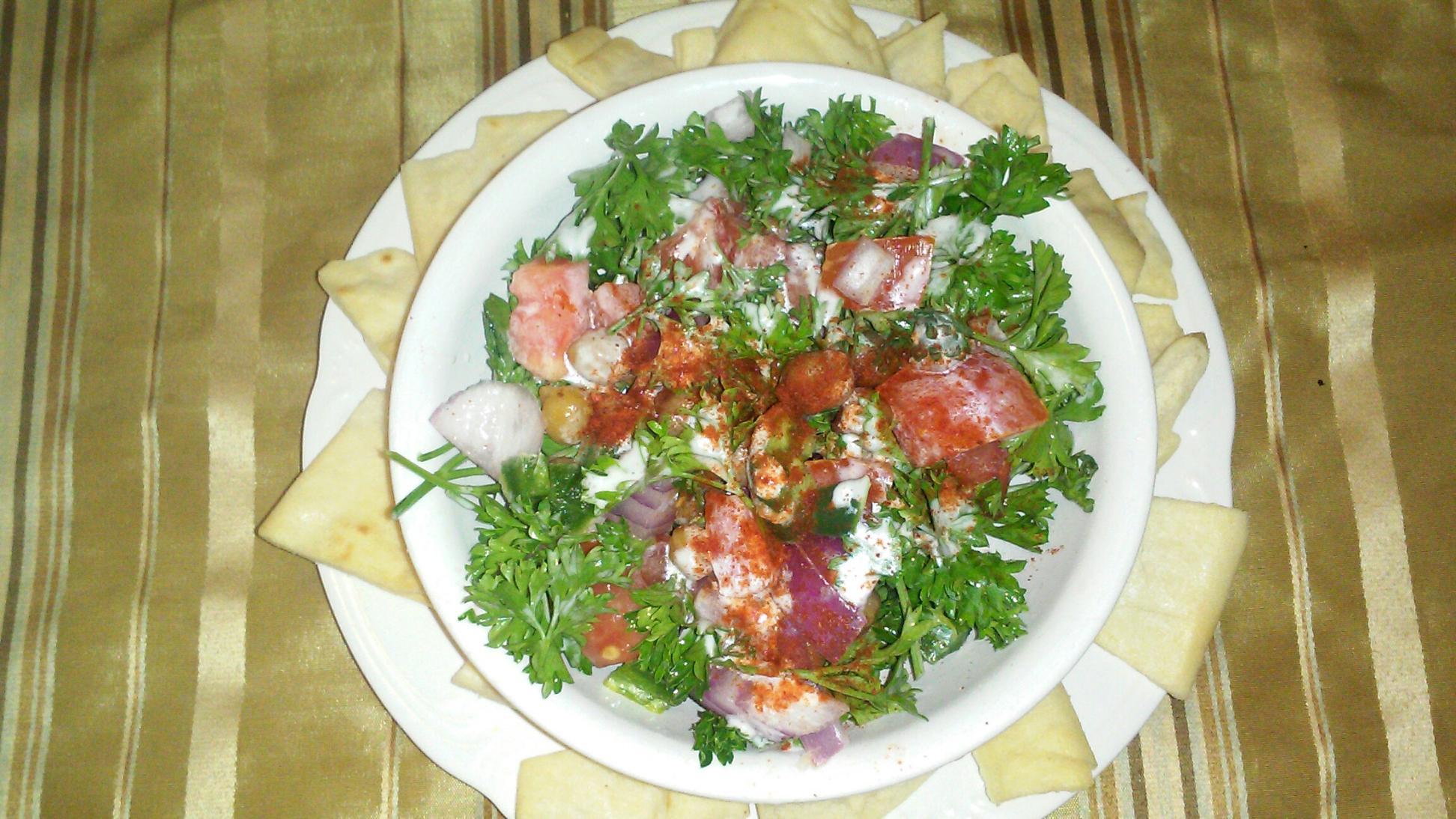 Prep Time: 15 minutes
Total Time: 20 minutes, not including chilling time!
Author: Donna Earl Johnson, Donna's Deelites
Recipe Type: Salad
Serves: 4
Ingredients:
4 cups of Parsley, I used the curly parsley
4 tomatoes, chopped
1/2 cup of chopped onion
1 jalapeno pepper, chopped
2 tablespoons fresh lemon juice
1/4 cup grape seed oil (can substitute olive oil)
2 tablespoons Greek yogurt
1 cloves of garlic/ yes my breath was hot/ with the onions and garlic / got dirty funky mouth cleaning up with orbits /keep it moving
1/4 teaspoon salt
1 tablespoon honey
1 tablespoon water
Instructions:
Starting by blending all ingredients from lemon juice to water in my Ninja, aka blender. Chill this mixture in refrigerator for at least 2 hours.
In a salad bowl, add parsley, tomatoes, onion, jalapeno pepper and chickpeas.
Pour chilled dressing over your assembled salad and, if desired, sprinkle some smoke paprika for color.
Serve with pita chips or pita bread.